Lately, several flight companies from the United States of America are putting up air planes to Ayia Napa, Cyprus next summer. People from UK, Norway, Sweden and Greece (mainly Sweden and UK) are all partying the whole summer in this party paradise called Ayia Napa!
But from now on, the most famous air plane companies in USA are offering the "party happy youngsters" a travel to Ayia Napa to see how it is to be a part of this place that can be called on of the world's best party places.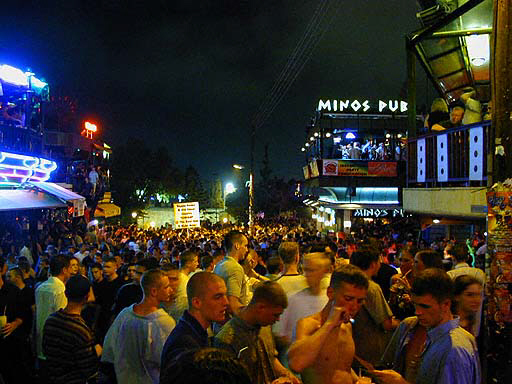 In several years were Cancun and Miami the hottest for the americans. But now, people are looking across the sea towards Europe and their
famous party places
. I've already written about how Ayia Napa and Magaluf are as party places, but the most famous air companies haven't seen Spain as a destination to make money on - yet.
But remember; if you're travelling as a american tourist to Ayia Napa; be aware that some places are just for the scandinavians (like Blue Moon Bar and Grabbarna Grus)!